I'm going to be linking up with 4 great blogs tomorrow for Fall Followers Fest at

http://www.thewiegands.com/

.

Hope you'll follow along! I'm so excited to see all the great ideas and posts!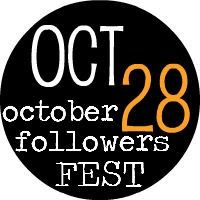 To anyone new...welcome! I'm pumped to meet some new bloggers...and sneak a peek at your fab blogs!
My little blog covers life's adventures, a few recipes...but mostly my love of design (with a focus on repurposing almost anything I can).
thanks so much for sharing your time with me! :)